Take Your Website From Survive to Thrive
The Website Survival Guide is the playbook to creating an effective website for your business.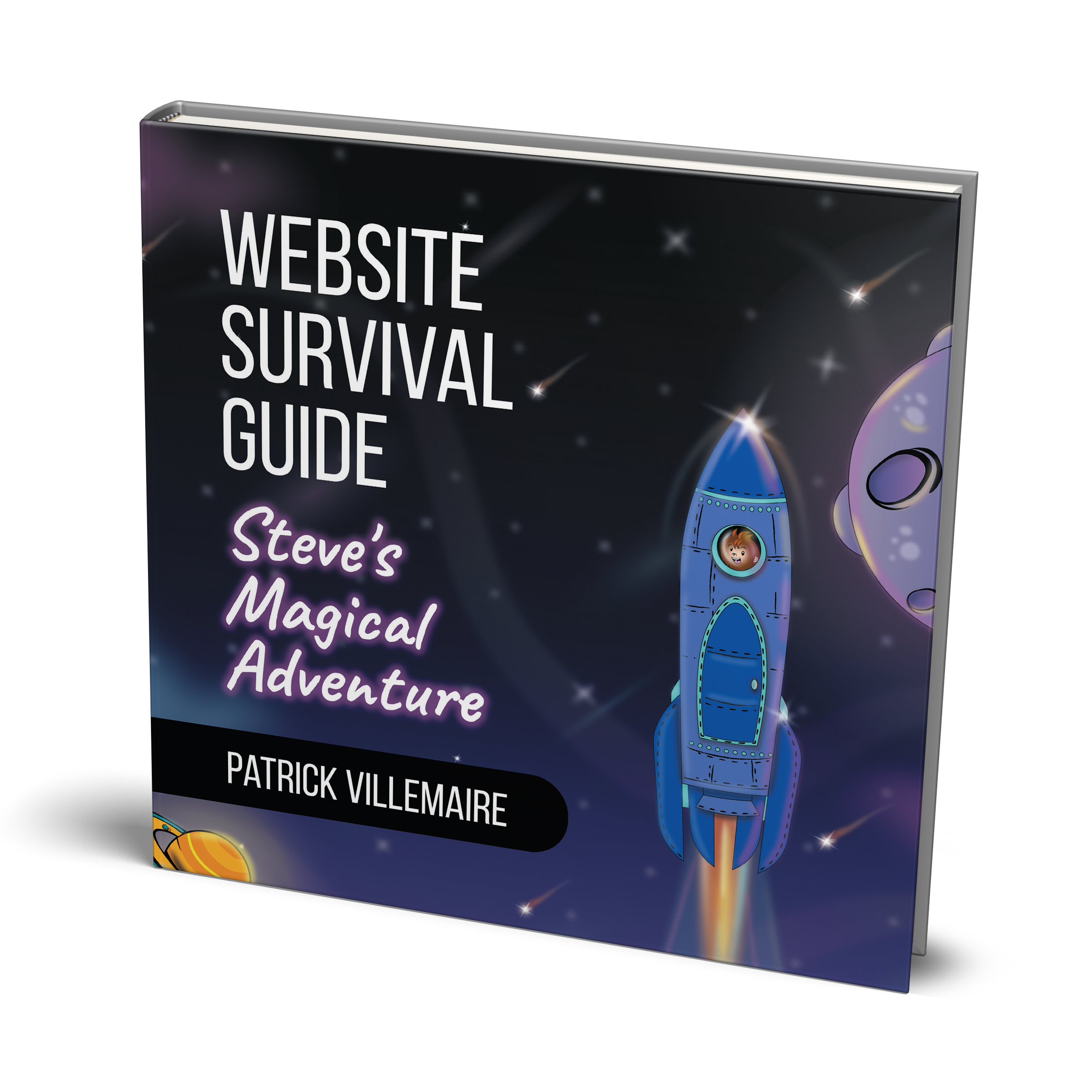 The mission of the website survival guide is to help entrepreneurs, small business owners and marketing/communication managers to build better websites so they can go from surviving to thriving.
It isn't about coding or design skills. The Website Survival Guide is about optimizing thought processes. Change the way you look at your digital properties and you can transform your business.
A unique book on the topic of web design and web development, written as a fun, seussian style adventure story. A great book for parents or teachers of young minds, eager to explore the basics of an overlooked, but essential skill in today's online world. The book also includes a handy checklist for developers looking to stay on track with their projects and is beautifully illustrated. Five stars.
If you've ever had to explain how to build a good site, you'll get a kick out of this book. If you are clueless about websites, then this is your guide. Fun and full of facts, Steve's Magical Adventure offers website basics everyone needs to know before they start. Now if only Steve could take a magical adventure in social media!
The book looks and sounds like a children's book, but it's a great lesson for grown-up web developers and clients on what it takes, from both parts, to develop an amazing website. Fun and easy to read, with a bonus checklist that it's quite useful!
I really enjoyed this wonderful book. It's perfect for those looking to gain knowledge on how to make your website better. It's full of useful tips and tricks and the bonus art makes learning fun.
Website Survival Guide: Steve's Magical Adventure
Patrick Villemaire is the creator of the Website Survival Guide and the founder of Blue Eclipse Inc, a web agency based in Ottawa, Canada. His passion is making the web a better place and he has been building websites for over 20 years.
Patrick is a graduate of McMaster University with a double major in Multimedia and Communications, and a minor in English. When not building websites he is busy enjoying life with his wife, son and barking dog.
Fill out the form below to book Patrick as a speaker or to get your personalized website survival guide.